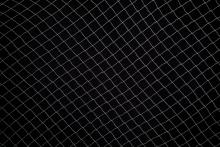 Protect your crops and fruits from birds with GTFL's high-quality Knitted Anti Bird Net. Our knotless bird nets come in a variety of meshes, including diamond, hexagonal, and x-weave, making it the perfect solution for bird protection in vineyards and other horticultural crops.

Constructed with heavy-duty knitted material, our bird nets are incredibly strong and durable. Additionally, the knitted construction allows for optimal airflow and light penetration, making it an ideal choice for your crops.

Our anti-bird netting is designed to be highly UV-stable, ensuring long-lasting protection for your crops. Plus, it is easy to install and maintain, making it a cost-effective solution for your farm.

Choose from black, natural white, or milky white colors, and select from mesh sizes ranging from 18 to 50 MMSQ. Our bird nets can be cut to size without fraying, and we offer standard mesh lengths up to 1000 meters.

Don't let birds damage your hard-earned crops. Protect them with GTFL's high-quality Knitted Anti Bird Net.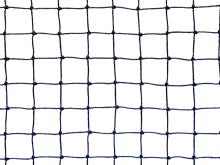 Garware Technical Fibres Limited provides high-quality Knotted/ Knotless Anti Bird Net solutions for agriculture purposes across India. These Bird Net solutions are designed to prevent damage to fruits caused by birds and other animals.
Strong and durable, ensuring long-lasting protection for the crops. Does not block air or light, allowing the crops to grow optimally. Easy to maintain, minimizing the effort required to ensure continued protection. Protects the crops from birds and animals, ensuring healthy crop growth and high-quality yields.
The Bird Nets are made of HDPE material and are available in Knotted or Knotless designs. They come in a range of colors, including black and natural white, to suit the user's specific requirements. The mesh size is available in a range of options, including 18, 19, 22, 25, 28, 30, 40, and 50 MMSQ for Knotted nets and 25, 40, 45, 52, 60, and 65 MMKK for Knotless nets. The length of the nets can be customized to meet the user's specific requirements. The nets are UV stabilized, ensuring they can withstand the harsh weather conditions.