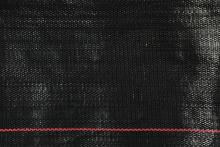 Introducing Garware Weed Mat - the perfect solution to prevent weed growth and reduce herbicide usage, saving labour costs on the farm. Our innovative design allows for good water permeability, enabling ground water recharge and preventing soil erosion.

Our weed mat protects crops from weeds, ensuring that they grow healthily without any competition. With reduced herbicide usage, you can save money on labour costs while still maintaining a healthy crop yield. The weed mat also has good water and air permeability, allowing your crops to breathe and grow better.

Garware Weed Mat boosts plant growth and assists movement, allowing your crops to flourish without any hindrance. It also prevents water logging and provides high strength and durability, ensuring that it lasts for a long time.

Available in black, white, and green colors, our weed mat is UV stabilized and comes in two GSM options - 100 and 130. With a length of 100 m and width options from 1 m to 5.35 m, our weed mat is customizable to fit your specific farming needs.