Coated Fabrics Applications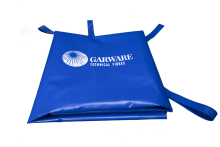 Looking for a reliable and durable solution to cover your pitches? Look no further than our Pitch Cover Fabrics. Made from high grade virgin material and coated with PVC, these covers are 100% waterproof, leak resistant, and highly UV resistant. They are designed to withstand wind, tears, and other outdoor elements, making them the perfect choice for indoor and outdoor pitch covers.

These covers are easy to install and maintain and come in a variety of eye-catching colours. They are also dustproof and have three times longer life than HDPE tarpaulins, making them a cost-effective and sustainable option for covering pitches.

Choose from our range of sizes to find the perfect fit for your needs.