Coated Fabrics Applications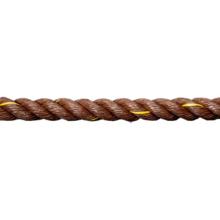 Introducing Guru Rope by Garware, a high-performance transport rope that is made with the latest technology and top-grade virgin materials. This rope stands out from others due to its exceptional breathability, abrasion resistance, and effortless cleaning. With its higher breaking strength and UV resistance, Guru Rope provides reliable and long-lasting performance, even in tough outdoor conditions.

This coffee brown rope is available in diameters ranging from 8mm to 24mm and can be customized to suit your specific length requirements. Its easily knotable design allows for easy and secure attachment, making it an ideal choice for transport applications.

Whether you need to secure cargo during transport or require a reliable rope for outdoor activities, Guru Rope is the perfect solution.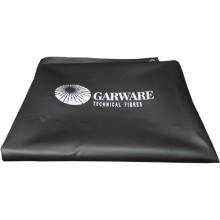 Introducing Guru Shakti, the premium truck coverage solution from Garware made from high-grade PVC products. This engineered product is designed to provide long-lasting and high-performance shelter for your trucks at a reasonable price. With its 100% waterproof and highly UV-resistant features, Guru Shakti can withstand varied climatic conditions and ensure the protection of your cargo. The wind stability and high wind resistance of this product are accompanied by high tear resistance and strong eyelets, making it the perfect solution for waterproofing, dustproofing, and covering your cargo. With a wide range of colors and customizable sizes, Guru Shakti is the ultimate choice for anyone looking for reliable and effective truck coverage solutions. Easily repairable and with a 3 times longer life than HDPE tarpaulins, Guru Shakti is the perfect investment for anyone looking for a long-lasting truck coverage solution.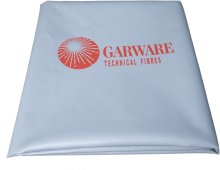 Introducing Guru, the ultimate solution for shelter fabrics by Garware. Designed to protect your cargo from harsh climatic conditions, this product is made of high-grade PVC and is 100% waterproof and highly UV-resistant. Guru is suitable for a wide range of applications such as waterproofing, dustproofing, and covering.

With Guru, you can enjoy a range of features such as wind stability, high wind resistance, and high tear resistance. The strong eyelets make it easy to secure and customize the size as per your requirement. Additionally, Guru is available in multiple colors to suit your specific needs.

One of the unique features of Guru is its easy repairability, ensuring long-lasting use. Compared to HDPE tarpaulins, Guru boasts three times longer life, making it a reliable and cost-effective solution for your shelter needs.