Shipping & Offshore Applications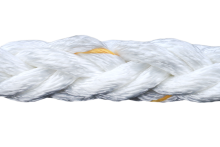 The new technologically superior X2 Ultra ropes made from composite fibre of high tenacity polyester & X2 yarn in a specified composition helps with reduce coil recall and better abrasion properties.



Maxiflex ropes are expertly crafted from a composite fiber construction, utilizing a specific composition of high tenacity polyester and polypropylene yarn. This combination results in a rope that is both strong and durable, making it the ideal choice for a variety of applications. Our manufacturing process ensures that our Maxiflex ropes are built to last, providing reliable performance in even the toughest conditions.