24 Feb, 2022
SHUJAUL REHMAN WINS ECONOMIC TIMES POLYMERS 'CEO OF THE YEAR' AWARD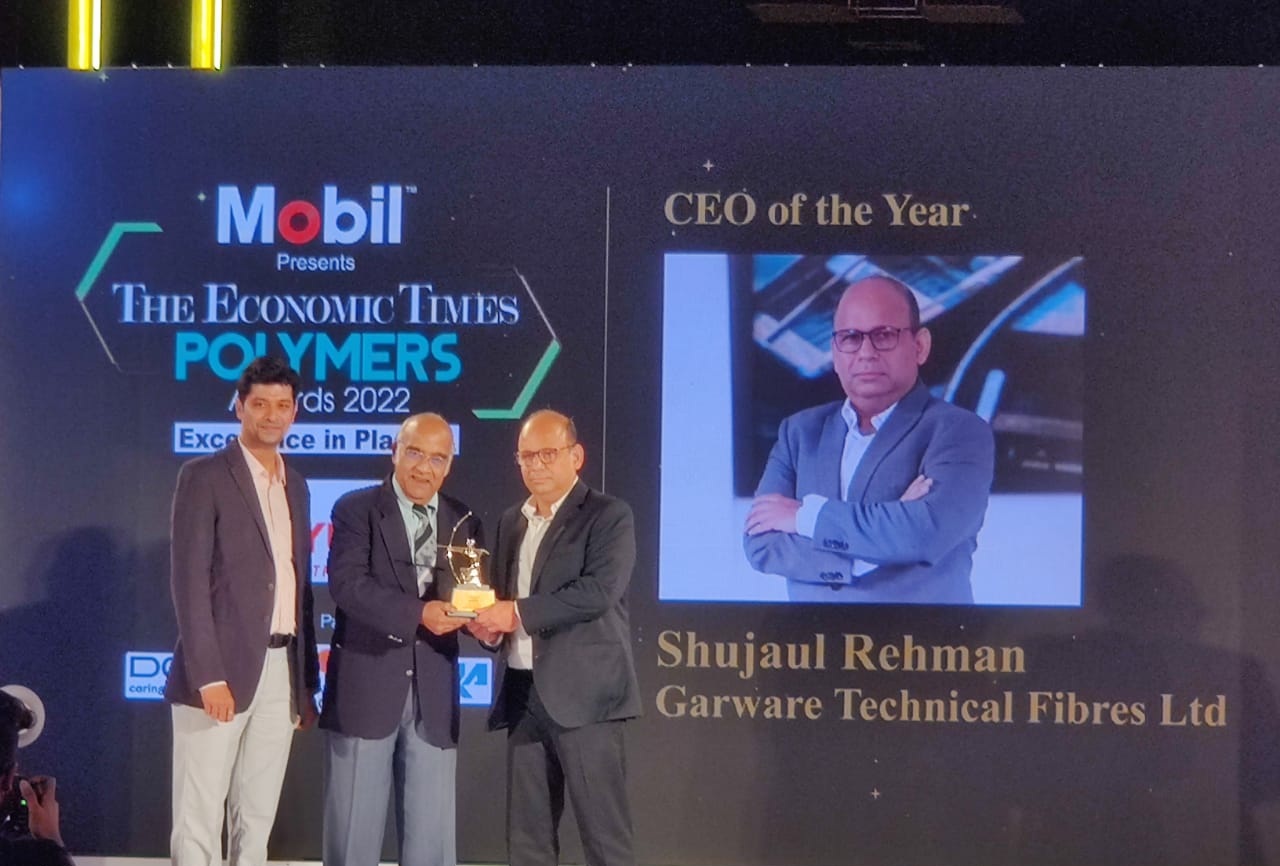 Mumbai, 24th February 2022: Mr. Shujaul Rehman, CEO of Garware Technical Fibres Ltd., has been awarded with the prestigious Economic Times Polymers CEO of the Year award. The award was presented to him on 24th February at a ceremony in Sahara Star Hotel in Mumbai.
The ET Polymer CEO of the Year award is presented and hosted by the Economic Times Polymers Magazine and the current year is the sixth edition of the award this year.
Mr. Rehman was shortlisted for the award after a rigorous process of assessment based on the contributions made by industry leaders.  He has been associated with Garware Technical Fibres Ltd (GTFL) for the last 10 years and has been serving as the CEO of the company for the last 6 years.
"The award is a positive affirmation for the work that we are doing at Garware Technical Fibres Ltd. Our constant endeavour is to make the group stronger and provide the best solutions to our customers. This award will push me to continue my work in that area," said Mr. Shujaul Rehman.
Founded in 1976, Garware Technical Fibres Ltd. has grown to become a large, multi-divisional, and multi-geographic technical textiles company that specializes in providing innovative solutions for many applications including aquaculture, fishing, sports, Industrial, agricultural, coated fabric, geo-synthetics. Customer focus and innovation are at the core of the company's strategy. This year the company has been recognized for its latest innovation "SafeMax" Ultra-stiff Netting solution which helps its aquaculture customers by providing maximum protection against predator attacks.
The ET Polymers Awards are a platform for recognizing and celebrating the best of the Indian plastics industry. The awards are divided into six categories such as Automotive, Consumer Durables, Electrical & Electronics, Toys & Playing Equipment, Packaging, Medical Devices & Healthcare Equipment, and Recycling.