GTFL Anti Hail Nets are an essential addition to any fruit orchard that requires protection from hail storms. These Knitted Anti Hail Nets feature a unique weaving pattern that prevents hail from accumulating on the nets while still allowing it to slip down. They are widely used in hail protection for high value horticultural crops and vineyard netting.

The nets are lightweight and boast high strength, accurate mesh size, and low shade factor. They provide ideal sunlight with low shade, resulting in higher yields while minimizing flower and fruit drop and fruit damage. They also protect fruits from sunburn and provide proper aeration to the crops.

GTFL Anti Hail Nets are highly durable with a long UV life. They are made of HDPE monofilament and constructed using Raschel Warp Knitting. These nets come in a natural white color and are UV stabilized. Customization is available upon request to meet your unique needs.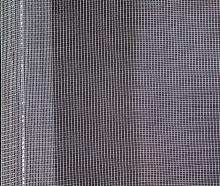 GTFL Leno Anti Hail Net is the perfect solution for protecting high-value horticultural crops and vineyards from hail damage. Its unique locking mechanism enhances dimensional stability, while the Leno weave construction allows sharp plant stems to easily pass through without causing any damage to the net.

This lightweight and high-strength net is designed with accuracy and low shade factors, providing ideal sunlight that results in higher crop yields. Its ability to minimize flower and fruit drop and prevent fruit damage is an added benefit. It also protects fruits from sunburn and provides proper aeration to the crop, ensuring healthy growth.

The net's durable HDPE monofilament material and UV stabilization make it a long-lasting solution. Its locked weaving design ensures that it maintains its shape and is easy to drape over large canopies, while its natural white color blends in with the surroundings. Customization options are also available upon request.

Protect your crops from hail damage with GTFL Leno Anti Hail Net and ensure a healthy and fruitful harvest.