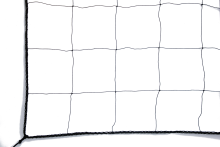 GTFL Floriculture Nets are designed to provide optimal support for a wide variety of flowers, including roses and carnations. With customized mesh sizes and high strength HDPE monofilament material, these nets offer dimensional stability to ensure straight and healthy growth of your flowers.

In addition to promoting healthy growth, GTFL Floriculture Nets also improve the value of your flowers in the market, making them a smart investment for any floriculture operation. Plus, their high durability and UV life ensure that they will provide long-lasting support for your crops.

Choose from a variety of meshes to suit your specific crop needs and enjoy the benefits of optimal plant support and increased market value. Available in black with UV stabilization, order your GTFL Floriculture Nets today and take your flower production to the next level!