01 Jun, 2022
Q1 results FY2023: Nykaa, Petronet LNG, Garware Technical Fibres, Pfizer announce June quarter results - highlights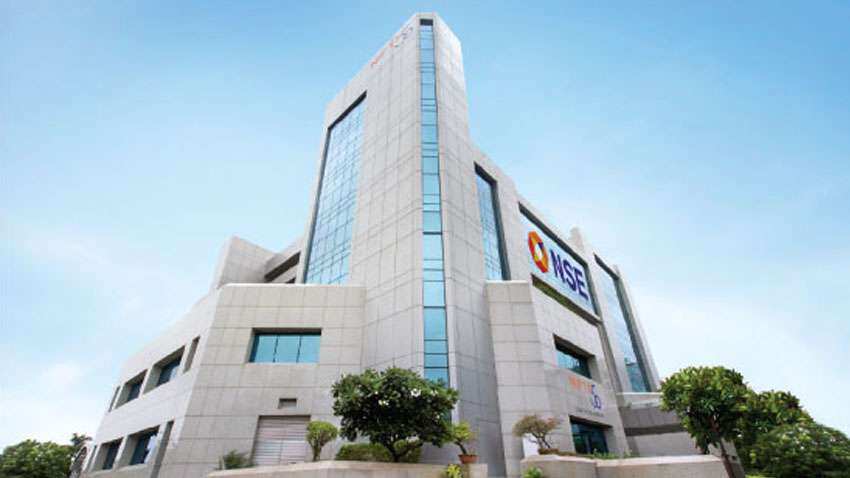 Q1 results FY2023: Several listed companies declared their April-June quarter results on Friday. Among them were Nykaa, Petronet LNG, Garware Technical Fibres and Pfizer. Here are key highlights of the earnings posted by these companies.  
Nykaa Q1 results FY2023: net profit rises 42% to Rs 5 crore in April-June
FSN E-commerce, which operates under Nykaa brand, on Friday said its consolidated net profit rose nearly 42 per cent to Rs 5 crore in the April-June quarter of FY23.
The company had recorded a net profit of Rs 3.52 crore in the same period a year ago.
The consolidated revenue from operations of Nykaa increased by 41 per cent to Rs 1,148.42 crore during the reported quarter from Rs 816.99 crore in June 2021 quarter.
"Our business continues to grow across the verticals, despite an adverse and challenging macroeconomic environment, demonstrating the strength of our business fundamentals and unique customer-first experiences," Nykaa executive chairperson, MD and CEO Falguni Nayar said in a statement.
"The beauty vertical, online and offline, is witnessing growth momentum while building efficiencies across the value chain," she said.
Nykaa said that its Gross Merchandise Value (GMV) during the quarter grew by 47 per cent year-on-year to Rs 2,155.8 crore.
The GMV of Nykaa's beauty and personal care segment grew by 39 per cent on a year-on-year basis to Rs 1,488.8 crore, while fashion segment GMV grew by 59 per cent to Rs 582 crore during the reported quarter.
"As a result of the significant discipline that we ensured in our retail store business during the COVID affected periods, we are now witnessing the positive effect of scale on our unit economics, especially with the return of offline shopping behaviour. The consumer demand for beauty, personal care and wellness is also showing early signs of recovery and we are gearing up for a promising festive season this year," Nayar said.
The company also announced opening up of its second Aveda X Nykaa salon in the country and first in Delhi.
FSN E-commerce shares today ended at Rs 1,420 on the NSE and were down 1.7 per cent from the last closing price on Thursday.
Petronet Q1 Results FY2023: net profit up 10% at Rs 700.9 cr
Petronet LNG Ltd, India's largest liquefied natural gas importer, on Friday reported a 10 per cent rise in first-quarter net profit on processing larger volumes of imported fuel.
Net profit in April-June at Rs 700.9 crore compared with Rs 635.67 crore in the same period a year back, Petronet CEO A K Singh said on a media call.
The rise was mainly because its liquefied natural gas (LNG) import terminal at Dahej in Gujarat processed larger volumes.
"During the quarter ended June 30, Dahej terminal processed 196 trillion British thermal unit (TBTU) of LNG as against 194 TBTU processed last year," he said.
The company reported the highest-ever turnover of Rs 14,264 crore in the quarter as against Rs 8,598 crore in April-June 2021.
"The company was able to achieve robust financial results despite high LNG prices, owing to optimisation in its operation," he noted.
Singh further said Petronet is not buying any volumes from the spot or current market as all its LNG supplies are tied-up in long-term contracts with nations such as Qatar.
LNG prices on the spot market have jumped to USD 45 per million British thermal unit from USD 20 in mid-May and USD 25 in mid-June due to geopolitical reasons, he added.
The rates are three times the price at which LNG on long-term contracts was bought. Spot prices are unlikely to come down as demand in Europe for winter heating picks up.
"If prices continue in this fashion, to sustain existing consumption (of LNG) is a challenge. We don't foresee growth (in consumption) will start," he said.
While some sectors may be able to absorb high-priced feedstock (gas or LNG), others such as power and fertiliser are price sensitive.
Gas at USD 8-10 per mmBtu price can compete with coal, which is the mainstay feedstock for generating electricity, but not anything above that, he said.
Singh said during April-June, the Dahej terminal operated at 87 per cent of its rated capacity of 17.5 million tonnes per annum.
Petronet, he said, is in discussions with RasGas of Qatar for extending the existing long-term contract beyond its expiry in 2028.
"Qataris are expanding LNG production capacity from 77 million tonnes per annum to 114 million tonnes. There is a huge capacity available beyond 2025-26. There is no dearth of available of LNG beyond 2025-26," he said. "We are in serious discussions with Qatar for extending the contract."
Petronet LNG shares today ended at Rs 215.80 on the NSE and were up 1.1 per cent from the Thursday closing price.  
Garware Technical Fibres Q1 Result FY2023: PAT down 11.7% to Rs 28 cr
Garware Technical Fibres on Friday reported an 11.7 per cent decline in profit after tax (PAT) at Rs 28.2 crore for the quarter ended June 30, 2022.
The company's PAT stood at Rs 31.9 crore in the corresponding period of the previous fiscal, it said in a statement.
Net sales of the company increased by 25 per cent to Rs 304.5 crore in the first quarter of FY23, compared to Rs 243.1 crore in the year-ago period.
"We witnessed a strong top line growth during the first quarter. However, the quarter also saw a further increase in raw material and input costs, which have been passed through with a lag.
"Raw material costs, along with a continuing lack of availability of containers to deliver some of our high margin export sales has temporarily affected the margins for this quarter," Garware Technical Fibres CMD Vayu Garware said.
Delayed shipments have also caused an increase of inventories as of June-end and these materials will be carried forward to the second quarter sales, he added.
Garware Technical Fibres shares on Friday closed at Rs 3,024.85, down 6.26 per cent on BSE.
Pfizer Q1 Results FY2023: profit falls 83% to Rs 33 cr
Drug firm Pfizer on Friday reported 83 per cent decline in consolidated net profit at Rs 33 crore for June quarter 2022-23.
The company had logged a net profit of Rs 200 crore in April-June period a year ago.
Revenue from operations declined to Rs 593 crore in the quarter from Rs 749 crore in the year-ago period.
The drug firm said exceptional items for June quarter comprised Rs 130 crore on account of a voluntary retirement scheme and Rs 6 crore for restructuring to drive business transformation.